TntWare Products
TntMPD


helps missionaries manage relationships with ministry partners.
TntMPD.DataServer


helps organizations communicate donation and financial information with their staff on the field.
DonorWise


helps organizations process donations efficiently.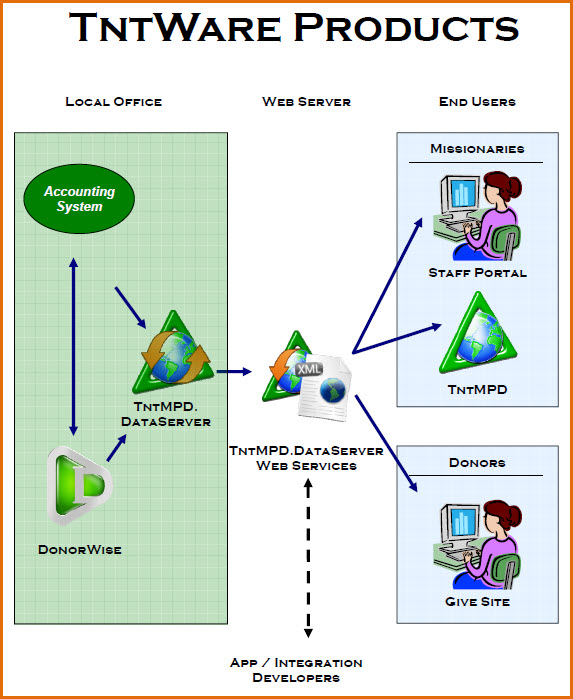 Download the TntWare System Overview (pdf)

Our Mission
TntWare is all about giving missionaries more time to reach people with the life changing message of God's love and forgiveness in Jesus Christ. We help to equip thousands of missionaries from all around the world from hundreds of mission organizations. All of our software is provided to others free of charge.
Through your finances, you can play a vital part in helping us reach the world for Christ. We depend on consistent financial support to carry on our ministry. Would you prayerfully consider joining with us through a monthly gift of $100, $200 or some other amount?